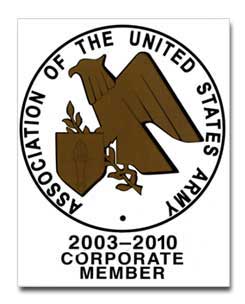 Getting new technology to the battlefield
The World's Clark Boyd reports on the US Army's Rapid Equipping Force. Its mission is to get the latest commercially-available technology to soldiers in the field. The REF does research on how new technology could be used by soldiers doing battle in Iraq and Afghanistan. Listen report
How does it work?
(enable your volume and click to view)
Flash Overview
Disaster Relief packages are now available for Emergency Response professionals.
Call for details
Military SpeechGuard
The only hands free/eye free 2-way communication system and open development platform.
Being deployed in a country where English is not the native language may be a real challenge. Those challenges may be critical ones without an interpreter available.
The ECTACO -SpeechGuard GI-5 has been developed specifically for the armed forces community.
The GI-5 understands thousands of commands spoken in English and is capable of pronouncing the translations in a multitude of languages. Ectaco will add content and languages required by agencies.
The GI-5 is ideal for situations when there's no time to wait for a translator to arrive. Speak into the unit and it repeats what you've said instantly. The GI-5 delivers loud, concise and even-tempered commands in any language.
Thousands of commands, phrases, and questions can be issued without looking at the device. Phrases are designed to be 100% recognized in a hand free/eye free extreme noise environment. Speak up to 3 words and have a phrase completely issued. Establish multiple user profiles
Text Translation
Two-way communication at it's best! Type a word or sentence in English or the target language and have it instantly translated into text and speech.

Cultural Notes
Get familiar with the cultural nuances of the communities you are dealing with.

Professional Audio Commands
Select any of thousands of industry specific phrases/questions and have them spoken in human voice instantly in the language you select!

Tactical Commands
Speak 2 or 3 keywords in high noise environments and have full phrases spoken on your behalf. All done hands free/eyes free!

Language Teacher
Learn to phonetically speak new languages accurately with the aid of an audio/visual analyzer!

Audio Player
Play MP3 files or record your conversations for future reference.
Order your SpeechGuard GI-5 now and let us know how you want it customized.
Our Test-to-Buy program allows you to determine whether the GI-5 is appropriate for your agency. Return your units to us within 30 days of receiving them and get a full refund with no questions asked. If you decide to keep your units, let us know what additional content your agency requires and we will customize your units at no additional cost.
Basic features include:
MultiMedia Card slot (card included) for simplified content replacement and updates. We provide quarterly updates for a full year!

Voice output in Arabic, Dari, Pashto, and Farsi. Customize your unit and have us include additional languages based on your needs.

Li-Polymer battery can be used up to 16 hours before charging is necessary

320X240 pixel touch-screen

Port to connect to external speaker units (i.e. bullhorn, PA system, etc.)

Backlight for low light visibility

The price for SpeechGuard GI-5 is $950.

Your SpeechGuard purchase includes



Call us at 718-728-6110 or complete the following for more information.